Launch of "Project Sankalp" by Baroda Youth Federation to Foster Academic Success.
We are pleased to announce the commencement of "Project Sankalp," a transformative campaign initiated by the Baroda Youth Federation, aimed at empowering students to achieve their academic goals and unlock their full potential.
The core essence of "Project Sankalp" revolves around the idea of setting ambitious objectives and adhering to them with unwavering determination. As part of this initiative, we kindly request student's active participation by penning a Sankalp letter. In this letter, we encourage them to reflect on their academic journey, specifically, the percentage of marks obtained in the previous year and the desired results they aim to achieve in the upcoming academic year.
These resolution letters, eloquently articulating student's academic aspirations, will be thoughtfully distributed to 2500 students currently enrolled in various government schools across our city. It is our belief that a clear vision of their goals will lead them towards a path of focused studies, enabling them to invest more time and effort into their academic pursuits.
At the heart of this campaign lies the understanding that when one's mind is firmly set on their objectives, the path to success opens naturally, obliterating the need to search for external guidance. As an organization committed to fostering growth and development, we are confident that these Sankalp Patras will serve as constant reminders of your academic aspirations, motivating you to persevere throughout the year.
We urge students to keep this resolution letter at a prominent place, such as their study table or somewhere visible upon waking up in the morning. This strategic placement is intended to serve as a source of inspiration, guiding then through challenging times and keeping them focused on their goals.
As an integral part of "Project Sankalp," we are pleased to inform that the Baroda Youth Federation will be distributing half a dozen books free of cost to all students currently studying in government schools. We believe that access to quality educational resources is pivotal to nurturing intellectual growth and fostering academic excellence.
In order to formalize your commitment to this project, we kindly request you to fill out an undertaking letter. This will signify students dedication towards realizing their academic dreams and embarking on a journey of self-discovery and achievement.
Together, let us forge a united front in pursuit of academic excellence and empowerment. We remain dedicated to supporting students growth and development, both academically and personally.
Thank you for embracing "Project Sankalp." With their enthusiasm and dedication, we are confident that this campaign will herald a new era of academic brilliance among our city's youth.
Wishing students a success and prosperity in all your endeavors.
---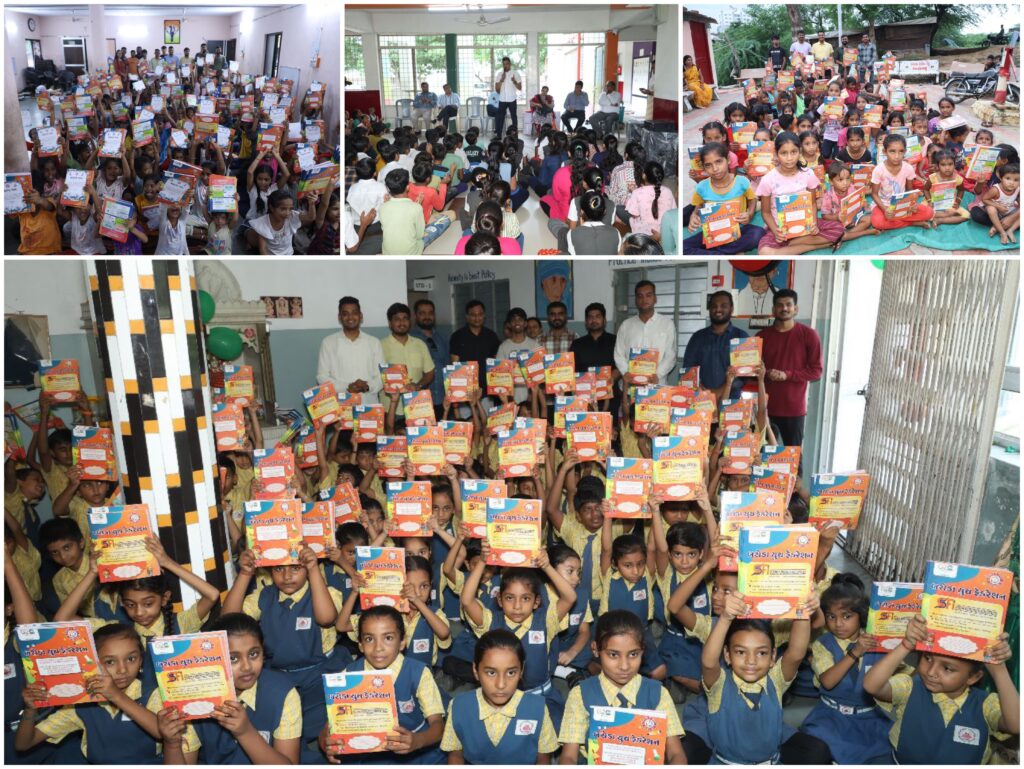 Media Appreciation
---